I've finally have time to update this blog again! Gosh, I was like in hell for past couple weeks!


My Invitation Set
Invitation:
cover & back cover - letterpressed by a local printer
insert - doubled sided printed by myself using Gocco
map - digitally printed by a laser printer
envelopes - decorated with a custom-made embosser
front cover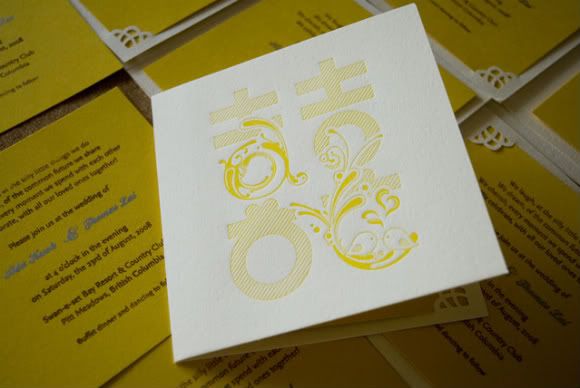 Letterpress front and back cover by a local printer. It's great that we did this over barter of services! Yeah! Always cool to be a designer XD



back cover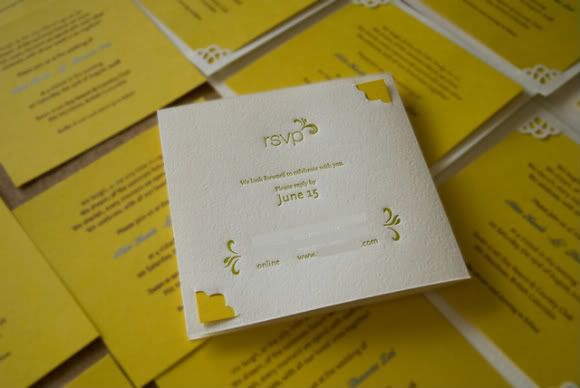 To save $$ for response card (and also to kill less trees), we used evite.com for confirming our guest lists. I seriously think response card is a waste of $$...



invitation insert

Insert printed double-sided, printed using Gocco. Corners are made by craft punch, you can get them in most craft stores. Time consuming but low cost!



map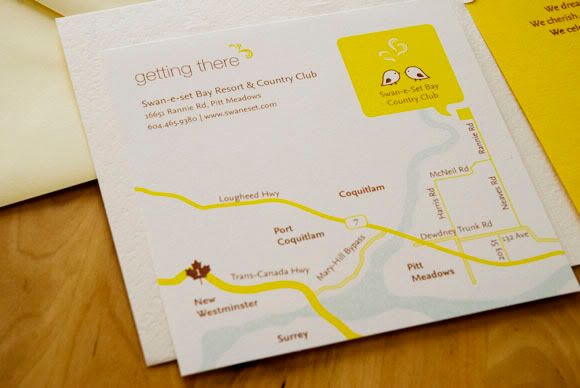 Digitally printed by laser printer



envelopes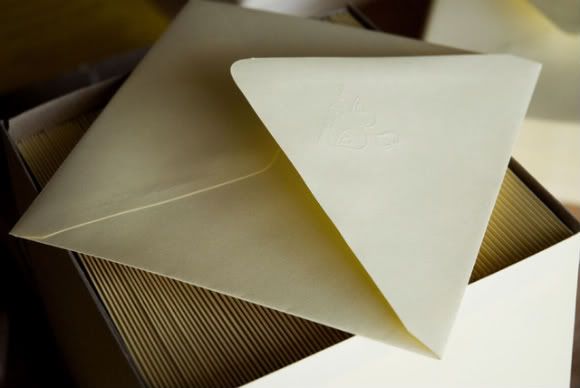 I custom made an embosser in Hong Kong (less than US$20!! HK rocks!! no tax dude!) with the birds that I drew. Stamped it on the back of the envelope, nice touch erh?!



The making of...

Cutting the paper

Yup, I hand cut all the papers! Oh yes, I am loca


Rotary Cutter

This is probably my best ever investment in crafts tool



Ready to print!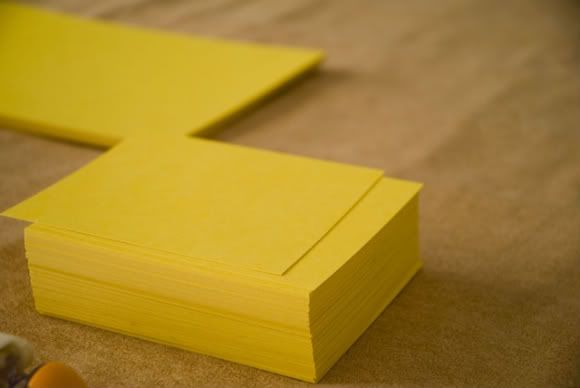 It actually turned out quite nice, even though was trimmed by hand



Gocco Machine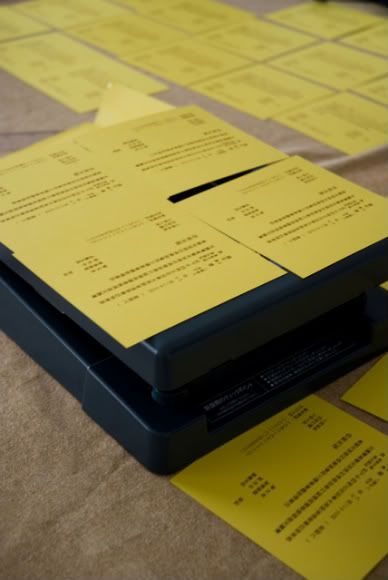 Drying the ink - Chinese side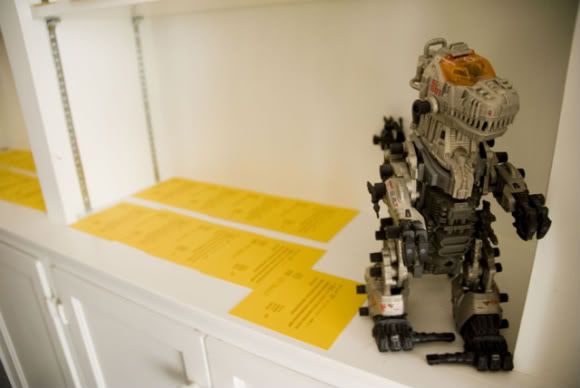 I want to have both languages printed on the same page, the guests just simply doesn't need that much info, so I decided to do one side with Chinese, another side with English and use the side whenever it's appropriate.



Drying the ink - English side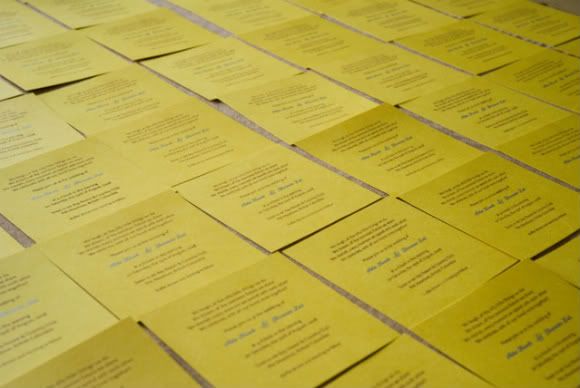 Assembly line of invitations