In case you don't know, Aug 23, 2008 will be the big day! Yes! the "real" wedding!

We were engaged in late Feb, on the day of our 5th anniversary. I was totally surprised. He did such a good job on planning it underground xD Anyways, I think it's time for me to "resume" the gave-me-a-lot-of headache wedding planning. I am going to start with the fun part...wedding gown!!! YEAH~~~

I knew I will custom made one in Hong Kong and I will wear it 2 times: once in Vancouver and then once in Hong Kong. I browsed websites and flipped magazines for ideas. Too many choices and my brain exploded XD


Ball gown, mermaid, princess, a-line, sheath and empire are the most common silhouette. To be honest I am definitely a clumsy petite person, so I would rather wear something light and not to look like a walking wedding-cake that day. (Get that image? haha)

Ball gown and princess are pretty much out of the question. Personally I won't like mermaid either, so that's out too.

As for neckline, I like strapless, but I have another problem....I need to hide my upper arm because of my skin.
As for fabric, I prefer chiffon or silk, no satin!
As For color, I like ivory, white or champagne and I LOVE embroidery!

Here are the ones that I like: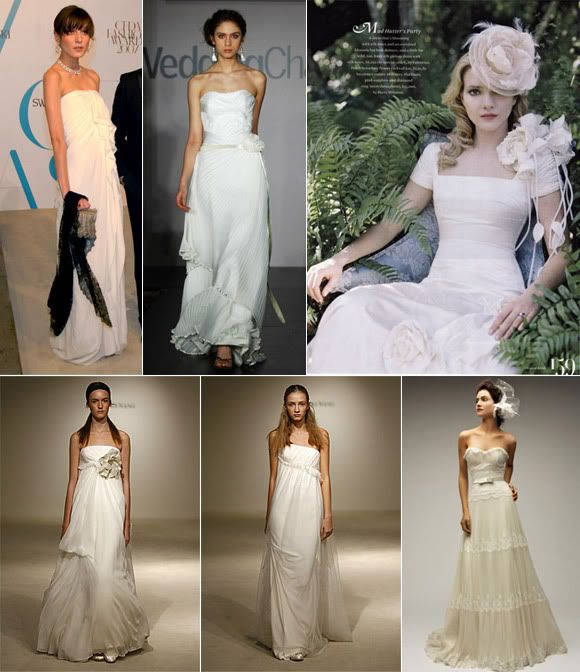 Ideas for brides rather to hide the shoulder: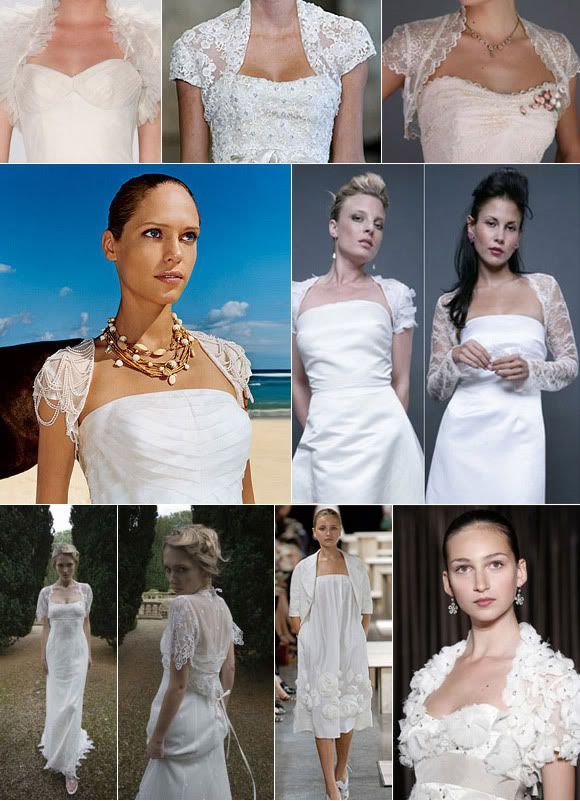 I can kinda narrow my choices, but still don't know what I should go for. Since I am going for tailor-made, I am not sure how good it will turn out too. Oh well, I will keep my eyes on and continue my quest for the prefect dress.